To export data from Volusion to CSV files:
1. Go to your Volusion admin, choose the Inventory tab.
2. From the drop down menu select Import/Export function.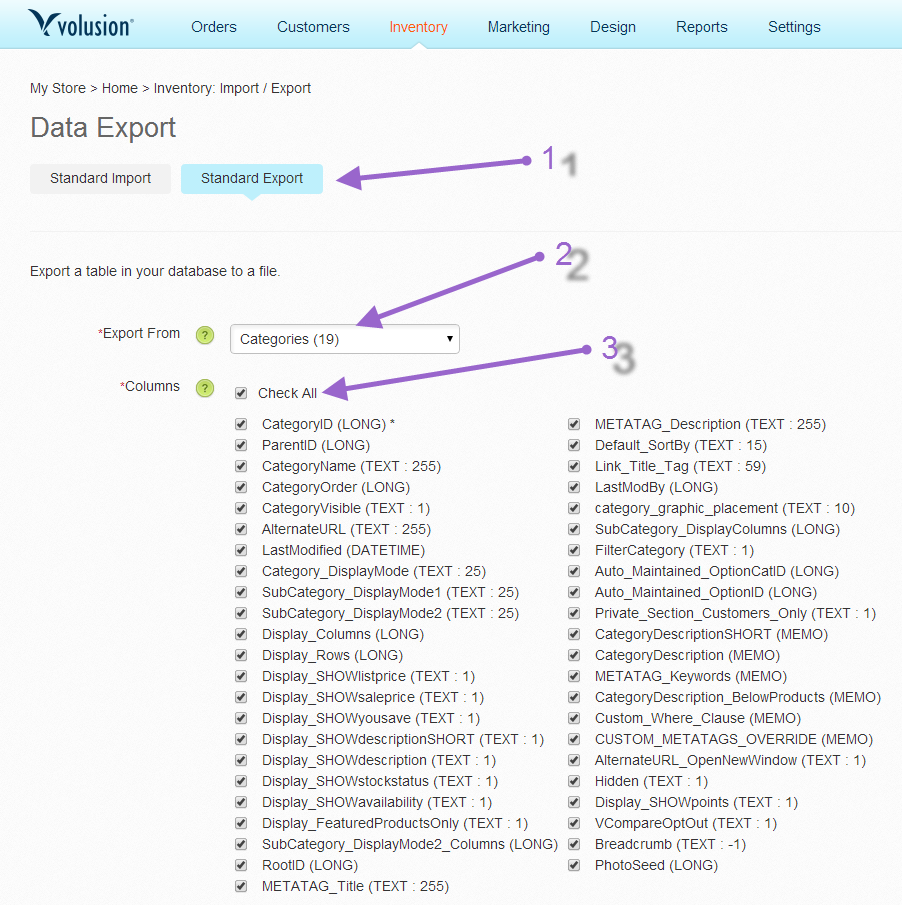 3. Select Standard Export Button
4. From Drop down at Export From, choose kinds of entities you want to export, and the necessary column below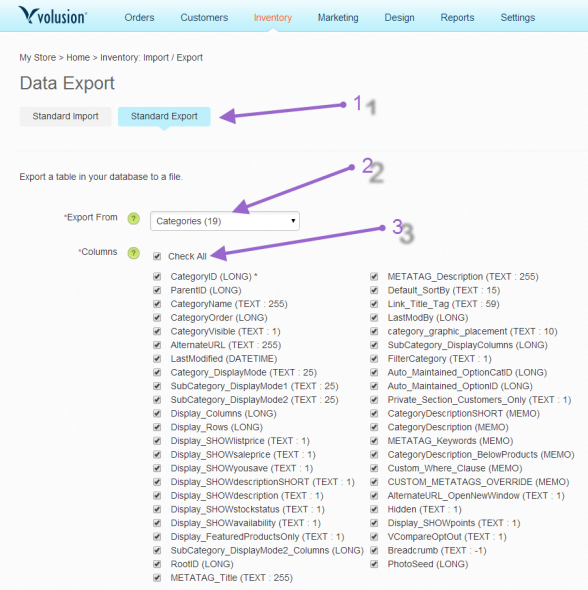 5. Choose file format as CSV, then click export and download your files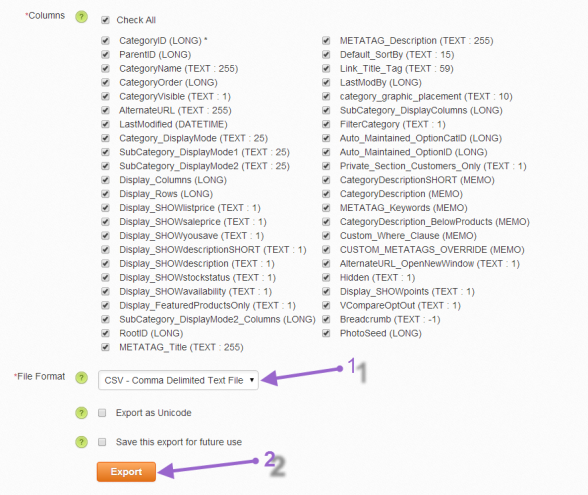 You have got your CSV files exported from Volusion, then those files will be put into corresponding location in target cart in migration process.