LitExtension can now bring in your BigCommerce orders and show you all the useful stats.
You will need to create API details in BigCommerce and use them inLitExtension, while adding a new Account of type BigCommerce.
Steps to get API details for BigCommerce:
1. Log in to Your BigCommerce store and then navigate to Advanced Settings > API Accounts > Create API Account.
2. Give the account a name (internal only).
3. In the OAuth Scopes section, change the following scopes to READ ONLY:
Customers
Information & Settings
Orders
Products
Order Transactions
4. Select 'Save'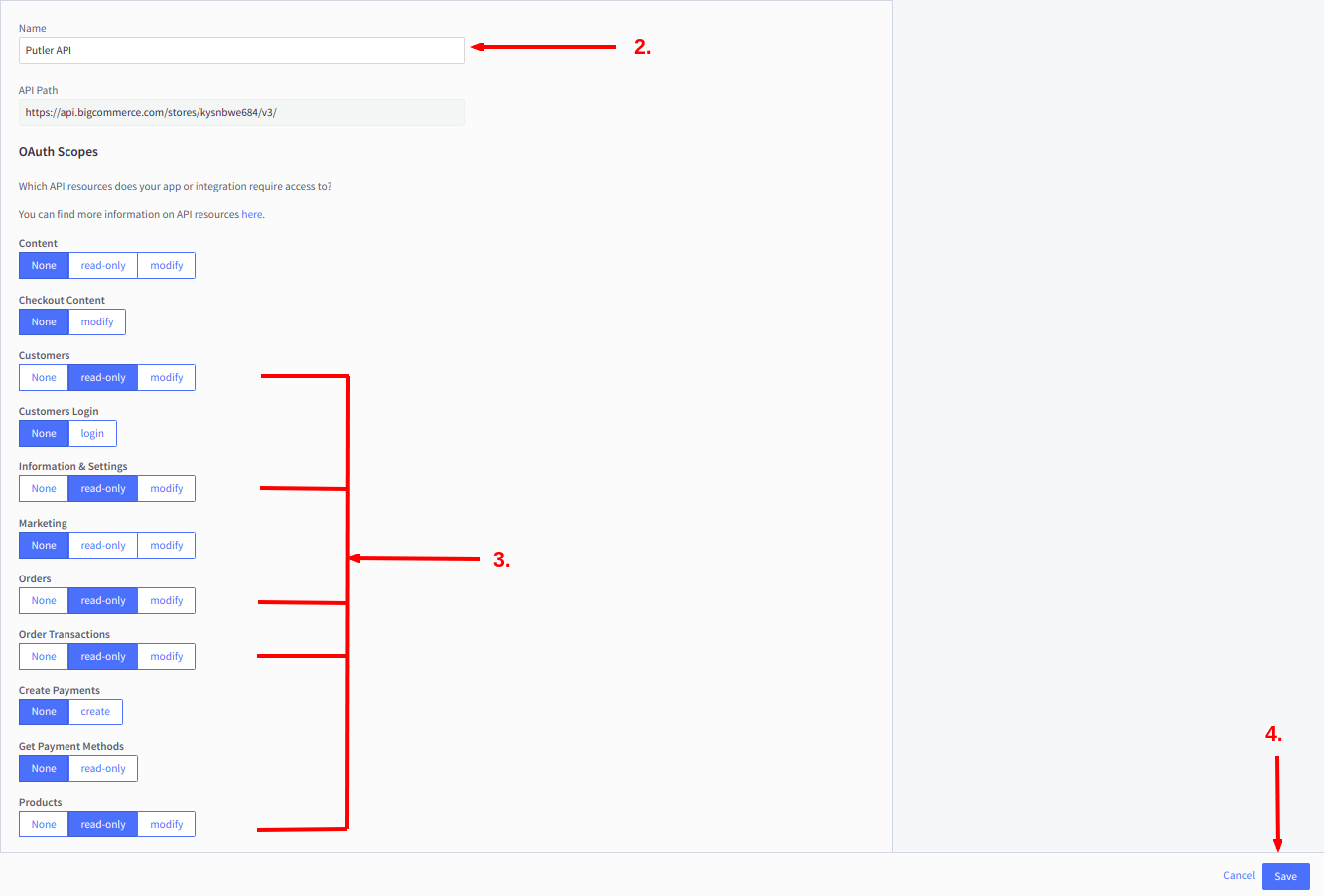 6. Once you 'Save', there will be a text file that gets downloaded.
You will get all the three parameters in this file.
Client ID
API Path
Access Token